About 25 years ago, my mom used to work 7 days a week for us. Yes, she was a single mom. I could still remember the days when we had to go to school and she was already gone. She would arrive late at night when we were already sleeping.
Oh, the things our mothers do to give us a comfortable life.
I'm writing this not for her to remember her past or to make her sad. I know some of you are single moms and I just want to let you know that you are doing a good job raising your kids.
Maybe my mom can be your inspiration as I share with you our conversation about career, motherhood and love.
How have you been doing these past few weeks?
I keep myself busy by organizing my closet and general cleaning. I am making use of my free time to learn new things like sewing. But missing you all.
Your shop is getting emptier by day. Are you going to miss it?
No. It was a lot of work for small profit. Plus, I want to spend my time doing new projects.
What are your learnings? Did you regret that you started it?
No regrets. It was a fun part of my life. I worked directly with customers, as individuals. Unlike in corporate business dealing…that's different. I met many good people that became my friends in the process. I learned to adjust, learned to be flexible, be patient and of course accept the fact that you cannot please everybody. And it is just fine. I also learned to say no and how to say it without feeling guilty, because some people might take advantage of the generosity or kindness. I learned to support the community that is very important.
So, what's next? Do you have plans for the next 5 years?
I will start vlogging. Hahaha. Joke. Maybe…
Have you asked yourself "have I done enough? Is this where I wanted to be"?
There is no enough. There is always something more to do.
Were you scared the moment you knew you were pregnant because you were so young then?
No, I was married already when I got pregnant.
How did you tell your parents about it and how did they react?
I broke my mother's heart when I eloped. 😦
What did you do to make them happy again?
I tried and am still trying to be a good person, daughter, sister and mother. That I am sure can make my parents happy.
I want to honor them by being a good mother.
Well, I can assure you, you are a good mother.
We all know that being a mother is the toughest job in the world, how much more if you're a single mom. What kept you going?
My children. I know they still need me.
Describe yourself as a mom now and 20 years ago when you were still a single mom.
I was more of a breadwinner-mother then. I am a mother-advicer now. In any case, both are on active mode 24/7.
Could a mother really feel when something's not right? Sometimes it scares me when I haven't even told you something and I was like "how did she know that."
Most of the time, I guess. Mothers instinct.
Are you proud of me and why not? Haha just kidding
I am very proud of you. I always tell you this, don't I? You may be small, but you are tall.
I know I am still young and still have a long way to go, but did I turn out the way you wanted me to be?
I wanted you to become a guidance counselor when you were young. HAHAHA
A fashionable guidance counselor
What was the best gift I ever gave you?
The scarf. I was surprised. It has a symbol that you are back again, stronger than ever.
What was your proudest moment as a mom?
When you had your fashion show wearing your creation, when I see the t-shirts you re-styled and the customers are in awe of how creative you are. I wanted to repetedly say, my daughter is sooo good.
Best lesson you learned from your mother
Never give up. Whatever you are going through, this too will pass. Pray.
How did you feel when you first met my boyfriend?
When I met Tom, my heart made a wish that he will be t he person to love, respect and make you truly happy.
When did you feel like meeting people again(dating)?
I did not plan on dating. It was not on my plate, not a priority. But after several business meetings, we got to talk about family and non-business related topics. I allowed myself to step into friendship.
Did you have hesitations knowing that you already have four children?
I had hesitations at first. But the more I got to know him, the hesitations became fewer.
What made you say yes when he asked you to be his wife?
It was a five year "testing" processes before I said yes. It was a sum of both of us being ready to start a new life.
When was the last time he made you kilig?
kilig

/kɪˈliːɡ/

a feeling of exhilaration or elation caused by an exciting or romantic experience
When we were in Prague last summer, he got me a crucifix pendant out of the blue. That was a pleasant surprise. Just out of the blue. He said "that is for my Vangie."
awww
Last question, what's your advice to single moms on finding new love?
If your significant other can accept your past, your baggage and your children, then it is worth taking the risk. But never lose yourself. Keep that spark in yourself that made him look at you the first time you met.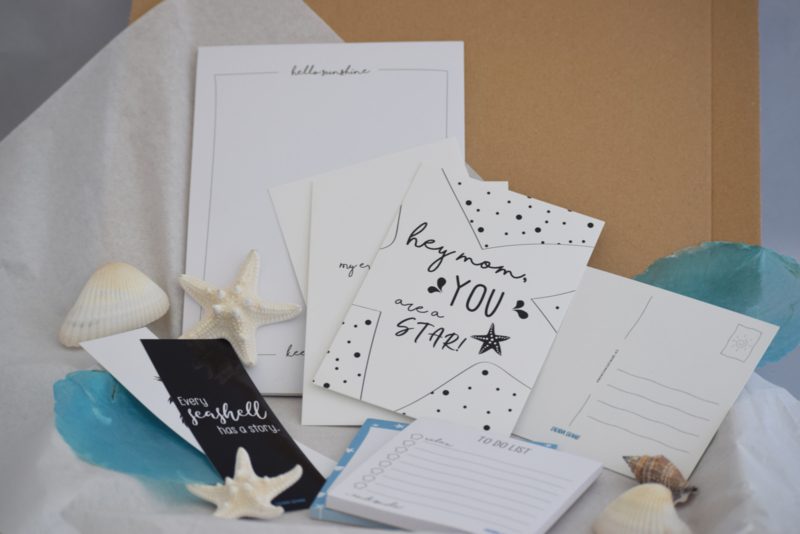 GET THIS MOTHER'S DAY PACKAGE AT CACAIVA ISLAND FOR ONLY €9,95